Anakena GmbH & Co. KG 
Ulrich Corti St. 10
81249 Munich
Germany 
Tel.: +49 (0)89/32309601
E-mail: info@anakena.de 
Register court: Munich Local Court 
Registration number: HRA 106597 
Anakena GmbH & Co. KG is represented by the personally liable partner: Anakena Verwaltungs GmbH, Register Court: Munich Local Court, HRB 230508, which in turn is represented by the Managing Director: Petra Klimscha.
Sales tax identification number according to § 27 a sales tax law: DE310027033 
We are neither obligated nor willing to participate in dispute resolution proceedings before a consumer arbitration board.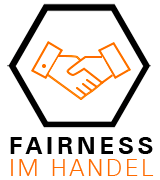 Member of the "Fairness in Trade" initiative.
More information: https://www.fairness-im-handel.de
You can reach our customer service by phone: +49 (0)89 323096011 as well as by email at info@anakena.de 
For inquiries you can also use the contact form on our page "Contact" use
The cosmetic brand ANAKENA® - Natural Cosmetics is also present in Chile, it is manufactured in Santiago de Chile, and distributed nationwide through our warehouses in Santiago and Easter Island. 
If you are interested in distributing the cosmetic brand Anakena in Chile, please contact the Chilean company Rapa Nui Natural Products EIRL. The head office is located on Easter Island (Isla de Pascua, Rapa Nui) and the branch office is located in Santiago de Chile.
Mail:  info@anakena-cosmetics.cl
Web: https://anakena-cosmetics.cl/